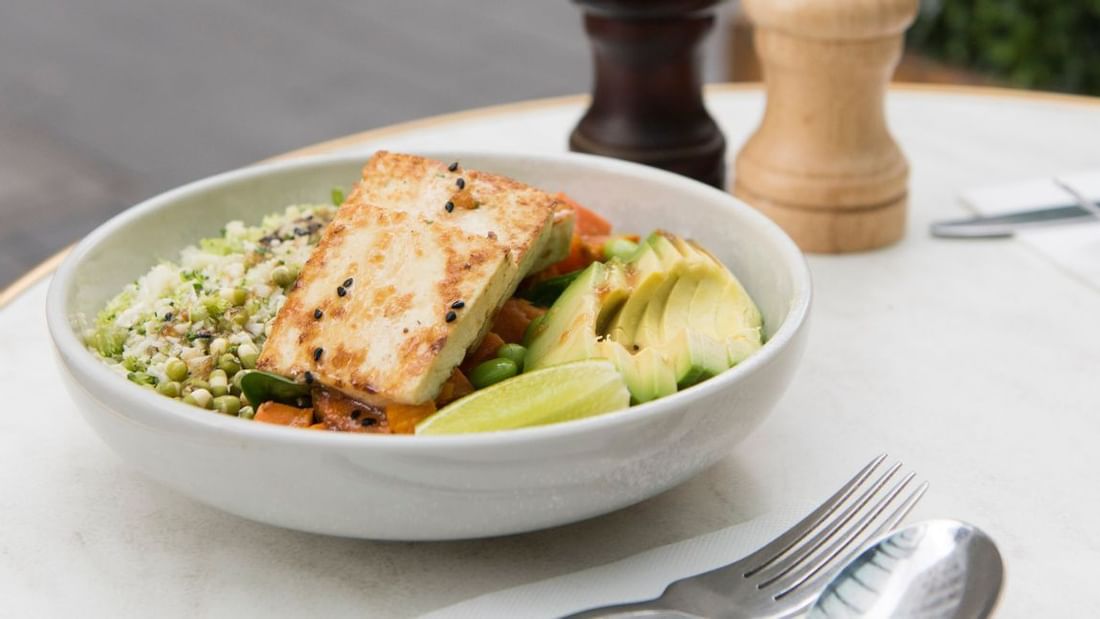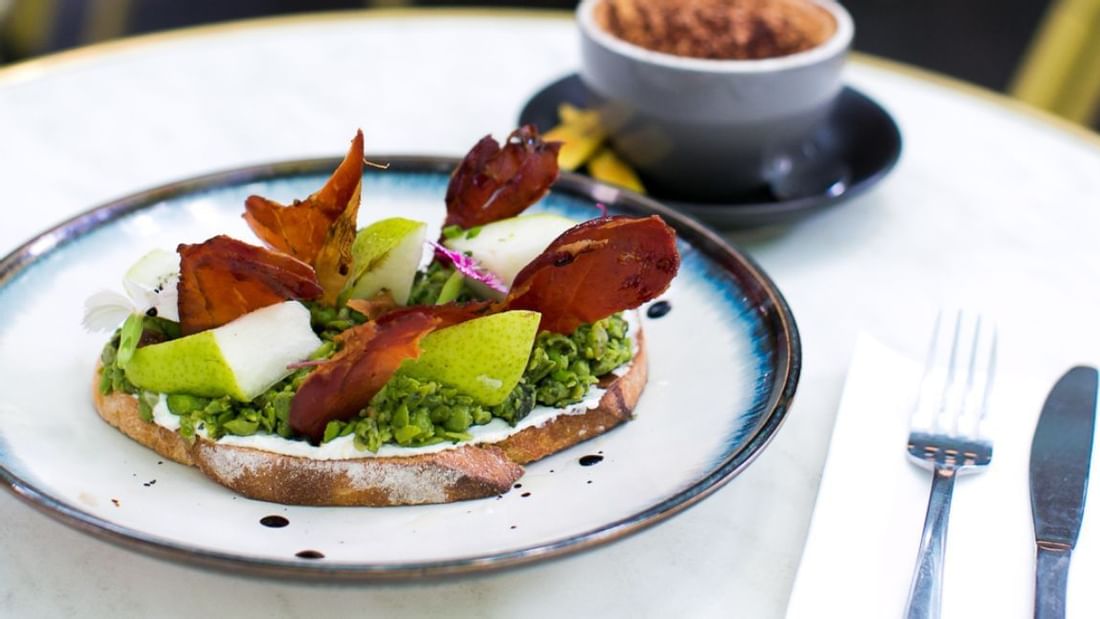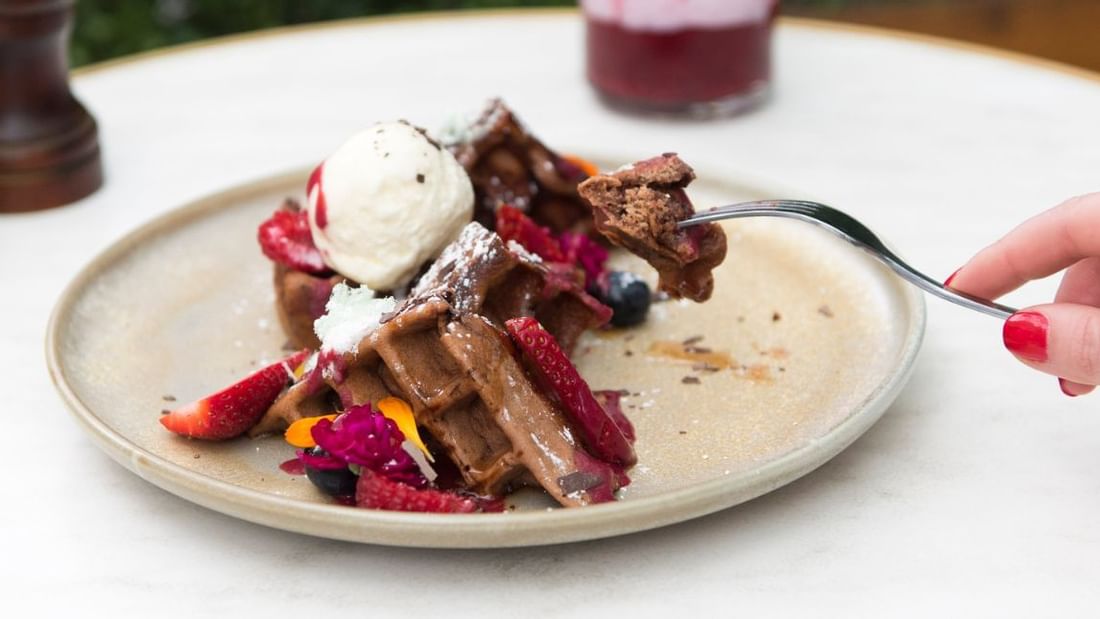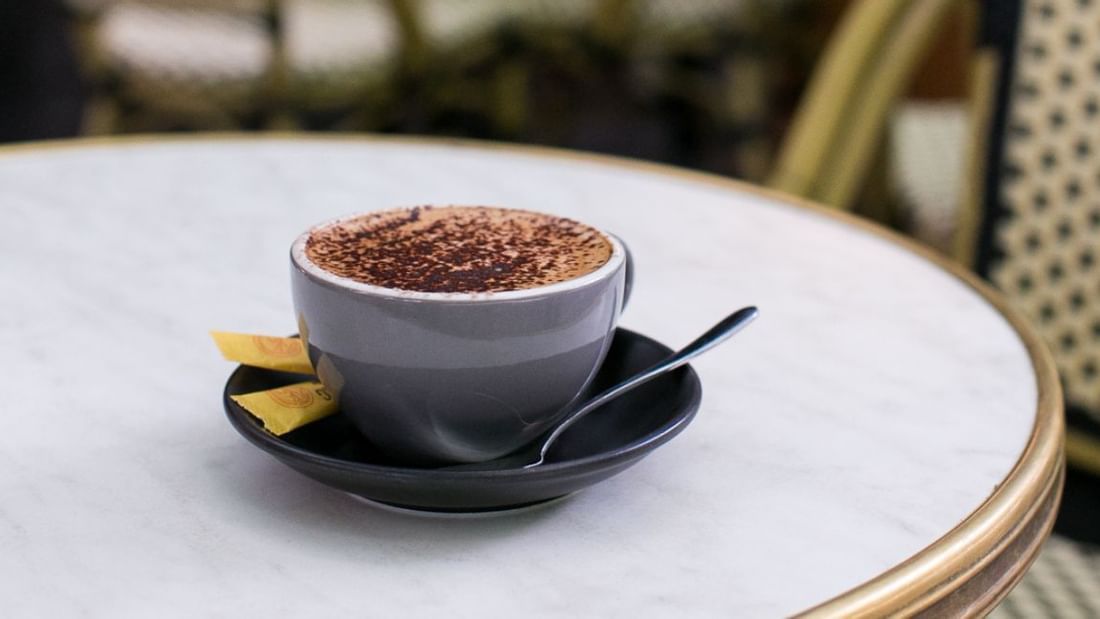 Description
For a light breakfast or hearty lunch, Soul Café offers something for everyone with a classic café menu or 'Fast and Fresh' range of hearty home-style food on Swanston Street in the Melbourne CBD.
Enjoy premium Genovese coffee brewed by our highly skilled baristas, Dilmah teas, refreshing milkshakes, smoothies and a range of cool beverages as you take in the fun atmosphere of Swanston Street. If you feel like a quick bite to go with your coffee, try a sandwich and coffee combo – perfect for a pick me up as you relax between sightseeing, or to takeaway while you're out and about in Melbourne.
Soul Café is close to the corner of Bourke Street and Swanston Street on the main tram line running through the Melbourne CBD. You have access to free public transport right at the doorstep of the café and can choose to either sit outside and be in the mix of all of the vibrant characters and buskers making up the Melbourne streetscape, or nestle inside at one of our comfortable tables and enjoy some well deserved quiet moments during your stay in Melbourne.
Menu
Opening Hours
Monday to Friday: 7am - 2.30pm (kitchen closes at 2pm)
Saturday to Sunday: 8am - 3:30pm